About American Transexuals
About American Transexuals: Welcome to AmericanTransexuals.com, a comprehensive and informative resource dedicated to the transexual community in America. Our team of passionate writers are members of the transgender community. We are committed to providing useful information and promoting a positive and accepting attitude toward the transgender community.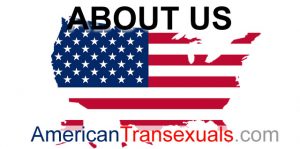 Our website is a platform for individuals to share their experiences, stories, and perspectives. We believe that the transexual experience is unique and can be challenging. We aim to create a supportive community that provides resources, inspiration, and encouragement to those navigating their journey.
Volunteers at American Transexuals
Our writers are volunteers who are passionate about promoting trans positivity and creating a welcoming environment for all members of the transgender community. Our content covers a broad range of topics, including but not limited to transexual, transitioning, healthcare, legal rights, activism, and social issues.
A Safe Space for Trans Positivity
We understand that the transgender community faces discrimination and stigmatization, and we are committed to creating a safe and inclusive space where individuals can learn, grow, and connect with others who share similar experiences. Our team believes that educating people on the transexual experience is essential in promoting acceptance and understanding. We strive to provide accurate and up-to-date information to our readers.
Your Privacy and Protection
At AmericanTransexual.com, we prioritize privacy and data protection. We have a Privacy Policy that outlines how we collect, use, and protect personal information. We are also committed to providing a website that is accessible to everyone, regardless of ability or disability.
In addition to our commitment to promoting trans positivity, we also take copyright seriously. Our DMCA Policy outlines how we respond to claims of copyright infringement.
We welcome feedback and questions from our readers and encourage you to contact us with any suggestions or ideas. Thank you for visiting AmericanTransexual.com, and we hope you find our website informative, supportive, and empowering.
---
Ellie P. Wilson, Transgender Rights Author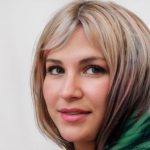 Ellie P. Wilson is a passionate and insightful transgender rights author and blogger based in Seattle, Washington. Wilson has a commitment to telling the stories that matter most to the trans community. With her own experience as a transsexual, she brings a unique and personal perspective to her coverage of transgender rights and news stories affecting transgender people.
Whether it's covering the latest developments in transgender rights or uncovering the impact of new policies and initiatives on the trans community, Ellie approaches her stories with empathy for the trans community.
Contact Ellie P. Wilson: ElliePWilson@AmericanTransexuals.com
Link to My Bio: Ellie P. Wilson