Live Transexual Chat
Welcome to our Live Transexual Chat page! We are excited to offer a safe and welcoming space for members of the transexual community and admirers to connect, chat, and flirt with others. Our live trans chat rooms are free and open to everyone, and we encourage visitors to join and participate in discussions covering a variety of trans topics. Whether you are looking for romance, advice, or just a place to chat with like-minded people, our transexual chat rooms offer a friendly and supportive environment where you can be yourself.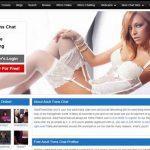 Join American Transexuals Chat Now
Adult Trans Chat  |  Join Free  |  Sign In
Who's Chatting Now
Our transexual chat rooms are easy to use and accessible on both desktop and mobile devices. You can view member profiles, swap photos, send private messages, and join live chat rooms anytime and anywhere you happen to be. We prioritize the safety and well-being of all of our members. We have a zero-tolerance policy for harassment, discrimination, illegal activities, or any other form of inappropriate behavior. We ask that all members respect each other and participate in our live trans chat platform in a respectful manner.
We encourage visitors to create a trans chat profile, which allows you to connect with other members and participate in chats, forum discussions, messaging and photo swaps more easily. You may upload as many photos as you want. These photos may be marked as public or private, or some of each. You control who sees your photos!
Transexual Chat Photo Profiles
You can browse American Transexuals member profiles, photo galleries, see who's online in chat and read member blogs. Our members upload new content daily, in addition to all the new members who sign up every single day! Be sure to check in often to see what your old friends are up to and to meet new trans friends!
Photo Galleries  |  Browse Members  |  Who's Online  |  Who's Chatting  |  Search Profiles  |  Blogs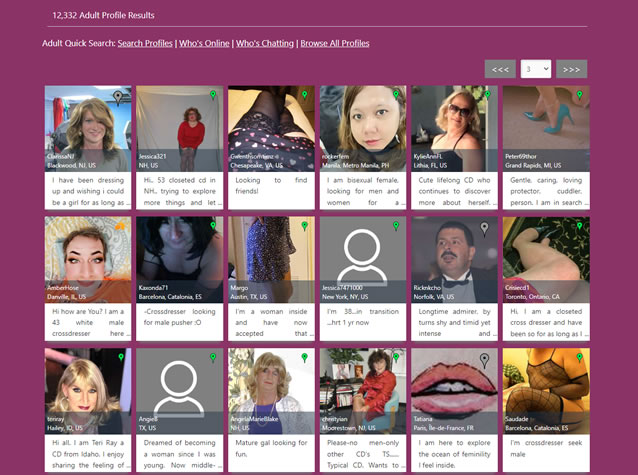 Thanks for visiting our Live Transexual Chat page, and we hope you enjoy our chat rooms and find them to be a valuable resource for connecting with others in the transexual community.